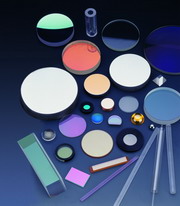 Tydex is a private company founded in 1994 in St. Petersburg, the optics 'heart' of Russia, by former scientists from the Ioffe Physical-Technical Institute of the Russian Academy of Sciences. The company specializes in custom manufacturing of optical components and instruments for research and the industry, including spectroscopy, pyrometry and thermography, THz photonics, sensors and detectors, metrology, lasers, and more.
Application wavelengths range from DUV to VIS, NIR, MIR, and MM waves (THz), depending on the materials used, component shapes, coatings, and instruments. Our R&D department develops THz components, devices and instruments which are then produced in-house. We also cooperate closely with state optics manufacturing enterprises and research institutes.
We ensure full spectrophotometer control from DUV to 3000 microns as well as interferometer control. Strict quality assurance is conducted with the use of autocollimators, MTF measuring equipment, environmental and other testing instruments.
It is Tydex's policy to satisfy the customer's needs regardless of order volume — from a single piece to commercial batches. We offer flexible prices and reliable timely deliveries. Our sales engineers have extensive Physics training to help you choose the right products for your specific application. Our opticians, with an average industry tenure of 20-25 years, can produce high-precision components based on your requirements in our 1700 sq. m. production facilities.